Other Information:
HOW WE STARTED THE BUSINESS

We started "International" with one manufacturing plant in Cape Town, manufacturing only 10 of the most used household and commercial cleaning products. We quickly realised that our top quality products competed well with any other product supplied to the big retailers and that we could compete against them with all of our prices being up to 30% or more lower than our competitors. Our product range was then increased to cater for other markets as well.

We soon had interest from others regarding our concept at International and sold our first agency in Hartbeespoort Dam in February 2018. The agency has taken off and performed way over our expectations. This agency appointed 6 consultants within one month, and is continuously appointing personnel, thus creating job opportunities.

WHAT IS THE BUSINESS ?

You will own a manufacturing plant producing cleaning products for domestic, commercial and light industrial markets.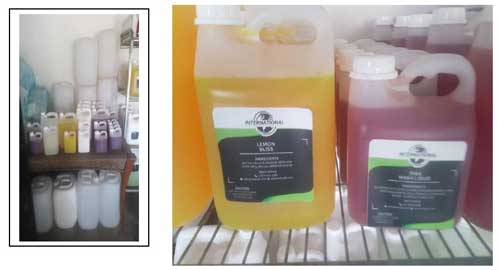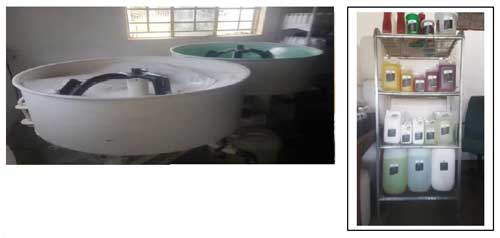 WHAT IS THE MARKET ?

Domestic includes households, lodges, hotels,schools, crèches, old age homes, residential complexes, spaza shops, supermarkets, restaurants, and many more.

Light Industrial and Commercial includes car washes, workshops, factories, motor car dealers, transport companies, banks etc.

WHAT DO I GET ?


Pty Ltd Company (registered in your name t/a International)
all documentation to manage your business
500 business cards
sales consultant's agreement
full on training
accredited accounts
cash flow projection
raw materials to manufacture 200 litres of 10 different cleaning products.
You receive another 20 recipes of YOUR choice from our pool of recipes.
Over and above the recipes you received with your agency, you can also purchase any of our other recipes for R500 per recipe
packaging and labels (for the first 10 products)
5000 Flyers.
HOW BIG IS MY OPERATING AREA ?

There are 3 different areas
• A = Metropolitan
• B = Semi-Metropolitan
• C = Rural. We will allocate you the correct area as indicated per map layout.

HOW MUCH MONEY CAN I GENERATE PER MONTH ?

R24 000 to R80 000 per month.
We provide you with cash flow projections, production and sales forecasts along with backup and support.