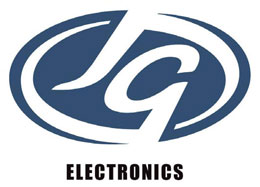 Frequently Asked Questions
Is this a ''pure'' franchise?
No, this is a business opportunity.
Must the ''Muggit'' name be used?
No, the buyer may use any name they like.
What special skills are needed?
For this business to suceed, one must be able to sell, or otherwise look for another type of opportunity.
What do I receive?
All systems include the basic equipment as well as consumables, comprehensive training manuals, training videos (if applicable), and on some systems marketing material. After the initial purchase customers get email newsletters informing them of new happenings, techniques, ideas and products.
What else will I need?
A computer.
Can I use an HP printer?
No.
What training is offered?
Training is in the form of personal training. Videos and manuals are provided at no extra charge.
Is setup assistance offered
Assistance is offered in terms of giving the buyer advice about where to set up and if they are making a mistake with their chosen location, choosing the right products to sell, hiring of staff, which markets to sell to etc.
What premises are required ?
The system can be used from home/ office/ shop. If it is to be located in a shop, the buyer will be advised to add other products and not just the printing of novelty items, such as photocopies, business cards and signage. More capital is required if the buyer intends to open a store in a shopping centre as they need more staff, shop fitting and more equipment to offer other services to get the best return on floor space (the rents are very high in larger shopping centres).
In larger centres, a ''barrow'' is the most cost effective approach.
Is my area exclusive?
Purchase price does not entitle the buyer to a reserved area, but at the same time, we will not sell to two people in close proximity to each other (particularly in a small town) as no-one gains any benefit from doing so.
Do you give finance?
No.
Do you accept credit cards
Yes.

We supply you high quality systems and consumables, at a competitive price, with on-going support.