Perfect Water and Absolutely Water recently joined forces and by this initiative created a business entity and model that positions Perfect Water in the top echelons of water purification and related equipment distribution in Africa. Perfect Water is without a doubt the leader in the creation of Perfect Water Shops and subsequent distribution of branded purified and or prepared water as well as the distribution of water purification, filtration and dispensing equipment.

Through our Perfect Water Agency network we have a strong focus on the distribution of water purification equipment to meet drinking water quality requirements in residential, commercial and semi-industrial markets and distribute the most reliable and durable water purification systems in the world. We carry 9 months supply of stock in our warehouses as well as all the parts necessary to service our Agents and customers effectively.

With our Perfect Water Shops we supply purified and or prepared water to the public. The water supplied is purified through Reverse Osmosis purification, ozonation and deionization processes and offers the cleanest, healthiest solution to drinking water. We are the sole suppliers of the PurePro water systems in Sub-Saharan Africa, the largest manufacturer of high quality water purification and filtration systems.

 
A Typical Perfect Water Shop

The Concept
  Perfect Water entertains seven concepts in its expansion program:
| | | | | | | |
| --- | --- | --- | --- | --- | --- | --- |
| • | Perfect Water Shop Ultimate | - | R 472 000 | (excl. Vat) |   -   | Full Water Shop |
| • |   -   add-on Perfect Ice | - | R 118 000 | (excl. Vat) |   -   | Additional package |
| • | Perfect Water Shop Superior | - | R 377 000 | (excl. Vat) |   -   | Intended for small towns and suburbs |
| • | Perfect Water Shop Premium | - | R 295 000 | (excl. Vat) |   -   | Intended for small towns and suburbs |
| • | Perfect Water Shop Basic | - | R 242 000 | (excl. Vat) |   -   | Very basic water shop |
| • | Perfect Water Bar | - | R 52 000 | (excl. Vat) |   -   | Water dispensing point |
| • | Perfect Water Agent | - | R 18 000 | (excl. Vat) |   -   | Agent function with main franchise |
WATER SHOP CONCEPT
The Perfect Water Shop is by far in a league of its own with jealous competitors dying to also be part of our beautifully designed franchised business model.
State of the art design techniques were used in the design process and each Perfect Water Shop is identical in its common look & feel for that familiar customer experience when our customers visit other stores when on holiday or on a business trip in another town or city.
The Perfect Water Shop distributes prepared / purified bottled water to retail customers as well as businesses, restaurants, hotels and guesthouses. Water is sold in small 350ml and 500ml containers as well as 1.5lt, 5lt, 10lt, 20lt and 25lt containers.
Water refills is a primary focus and customers can refill their own containers on a daily basis. Apart from water sales, the Perfect Water Shop also sells water purification equipment and parts to customers and Perfect Water Agents who do installations of this equipment in customer's homes. Water dispensers and filters are but a few more products sold by a Perfect Water Shop.
Other consumables will also become available to the Perfect Water Shop owner to sell and we are always on the lookout for innovative new products and services to offer our loyal customers.
Ultimate Water Shop:
The Ultimate Perfect Water Shop offers a complete package with the ultimate in excellence. This is our top of the range, fully fitted water shop that offers the client a beautiful environment to shop and the franchisee the ultimate environment to render quality service. The Ultimate shop projects our trendy brand in a modern designed shopfit and state of the art purification plant.
An Ultimate Perfect Water Shop sells at around: R472 000.00 (Excluding Vat)
Superior / Premium Water Shops:
The Superior/Premium Perfect Water Shops is available for smaller towns where the setting up of an Ultimate Perfect Water Shop is not feasible and the costs cannot be justified. These beautifully fitted shops also project our trendy brand and modern shopfit, giving a client a wonderful shopping experience.
A Superior Perfect Water Shop sells at around: R377 000 (Excluding Vat)
A Premium Perfect Water Shop sells at around: R295 000 (Excluding Vat)
Basic Water Shop:
The Basic Perfect Water Shop is also available for smaller towns, suburbs or locations where the absolute basic Perfect Water Shop can suffice. This shop also projects the Perfect Water brand, image, feel and look. However it has been condensed to serve as a basic refill, distribution point.
A Standard Perfect Water Shop sells at around: R242 000 (Excluding Vat)
Perfect Ice (add-on):
Perfect Ice is an additional package that can be added to the Perfect Water Shop. We all know what happens when summer hits our beautiful country? It becomes hot and people need to cool down. Perfect Ice can supply ice to the public, sport events, bars, hotels, hostels, schools and wherever there is a need for cold refreshing but purified ice. Perfect Ice is the healthier choice of ice.
Perfect Ice package will include the ice maker, Perfect Ice branded freezer, Perfect Ice> branded bags and full training.
The Perfect Ice add-on package sells at around: R118 000 (Excluding Vat)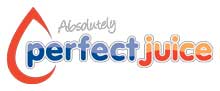 Perfect Juice:
Perfect Juices are our juice division where Perfect Water has partnered with Magalies Citrus to produce a top quality 100% fruit juice, loved by the public. Perfect Juice option is available to all water shops (Basic, Premium, Superior and Ultimate).
Tranquility
Perfect Water developed Tranquility a refreshing flavoured drink that promotes good health and vitality.
Tranquility offers the following benefits:
Safe, effective amino acid found in green tea.
Helps to relax without drowsiness.
Promotes mental clarity and focus.
Helps prevent jitters caused by caffeine.
Promotes a positive mood and alertness.
Promotes learning and memory.
Reduces nervous tension.
Safe for diabetics.
The two flavours available are strawberry burst and citrus burst.

Perfect Water Agent:

The concept of the Perfect Water Agent appeals to many because it is easy manageable, well designed, affordable and duplicable. Quality of our service, effectiveness of our equipment and excellent products used, increase the appeal.

A Perfect Water Agent's business can be described as the type of business that offers a variety of options to suite the investor's needs, whether it be marketing, selling, distribution, presentation, training, service or just plain investment.

Our Perfect Water Agent marketing plan is as old as the Bible. It combines the effective use of relationships with good products and services. It is commonly referred to as word of mouth marketing but officially recognized as Direct Marketing. According to the DSA (Direct Selling Association of SA) some 700 000 people are involved in Referral and or Direct Marketing in SA.

The Perfect Water Agent marketing plan was developed with the following wealth secrets in mind.
Small Investment
Low Risk
High Success Potential
A Perfect Water Agent can be in business within a week for a small investment which includes training, marketing material and stock to retail and will function under a franchisee, normally from a home-based office.

The Perfect Water Agent package sells at around: R18 000 (Excluding Vat)

Perfect Water Bar:

Perfect Water Bar was initiated when the need for purified water refilling surfaced, where retail grocers were seeking a solution to service their clients who wanted to refill their water containers at their favorite retail outlet.

Whether it is a Spar, Woolworths, Fruit and Veg or any local convenience store, the Perfect Water Bar can fit in anywhere.

We provide the total solution offering our client the opportunity to offer their client's convenient refilling of on-site purified water to our Perfect Water quality and standard.

Although we prefer our Perfect Water branding on our products, we are able to customer brand our Perfect Water Bars for selected clients.

The Perfect Water Bar package sells at around: R52 000 (Excluding VAT)

Why invest in Perfect Water?

Perfect Water is aggressively pursuing expansion and growth opportunities to extend its operations countrywide and into Africa. It is in a position to offer investors a sound and tested formula for success, with extensive and comprehensive training, back up, marketing, ongoing support, management and tracking systems.

Our support and warehousing infrastructure at head office is unmatched in the industry. Our team is well trained with experience in every field of business. A 15 year track record, solid infrastructure, sound financial status, superior management and deal-making skills, friendly staff and many years of experience puts us at the top of our game. Perfect Water is unmatched in the market place.

Financial projections reveal the opportunity for a sound return on investment. The opportunity is open for any individual from any walk of life that realises that opportunities never come to those who wait but are captured by those who dare to attack. For the hard worker who wants to realise his or her dreams, this opportunity offers just that. A small investment, excellent products, superior support, full training and hard work will put you on the road to financial freedom.

Come visit our head office, warehouses, training facilities, marketing offices or one of our stores and see for yourself. Once you've experienced Perfect Water you will be convinced that Perfect Water is truly in a league of its own and is the right opportunity for the right time.